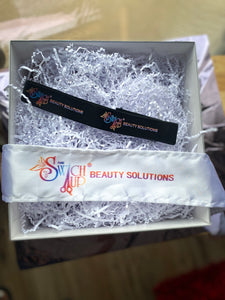 Custom logo adjustable elastic band for lace hair melt.
3–4 business days processing time. After payment has been processed items will be shipped or ready for pickup.
NOTE- Images showing other accessories not listed as a part of the kit are for advertising purposes only. All items can be purchased seperately.
No refunds or exchanges